Officially a week into spring and the temperature seems finally willing to cooperate. Most exciting? Time to dust off the memories of S/S 2014 and start working in the pieces that have been so patiently waiting to see the light of day. Here is a look at a few of the shows that tickled my fancy both at home and abroad:
– Santanae
Burberry
And then there was the Burberry finale with rose petals falling on models donning Kane's creations in pastel colours that were good enough to eat.
Afiya says: The takeaway at this show is all about the palette. So beautiful, it makes me want to add pastels to my wardrobe in a major way!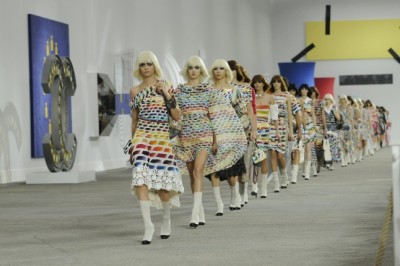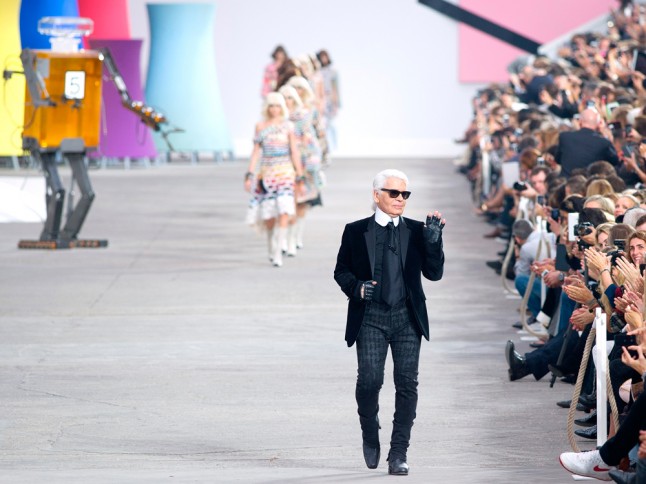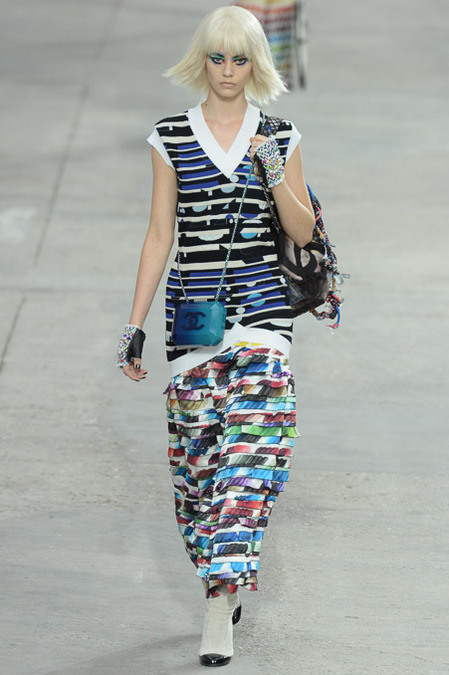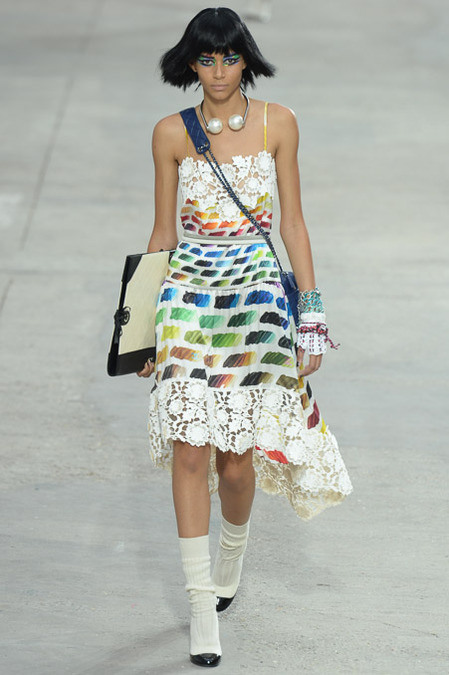 Chanel
Picture Karl Lagerfeld strutting down the runway to Janelle Monae's Q.U.E.E.N, well that was the scene at Chanel. Did I mention I am totally coveting that graffiti back pack!
Afiya says: One of the strongest examples of the artsy trend that dominates this season, I've seen a few really great interpretations, at Zara and Le Chateau, at an affordable price point – should, say Chanel, be a little outside of your wallet's wheelhouse.
Joe Fresh
Always a crowd favourite, the Joe fresh collection was right on point with the sporty utility trend seen all over the runways for SS14.
Afiya says: Yes to all of it.
Louis Vuitton
All black everything created a somber tone throughout Marc's last show for the luxury label.
Afiya says: Legend – wait for it – ary. Certain to be in the conversation of legendary shows.
Pink Tartan
Designer Kim Newport-Mimran sent models down the runway in Edie Sedgwick inspired ensembles that still stayed true to Pink Tartan's lady like aesthetic.
Afiya says: Always a great show, I especially love the neckerchief; seems so Pink Tartan and right on trend.
Prabal Gurung
Then there was the scene in a New York City post office where Gurung chose to present his futuristic collection.
Afiya says: So good –sheer lower hemline is amazing.
Steven Tai
Tai's collection was simply breath of air. The London based designer achieved a softer take on the sportswear trend with painterly prints and graduated hues reminiscent of the sky at dusk.
Afiya says: There isn't a better way than an all white ensemble to usher in the new season.