Fashion Stylist, Judy Inc.
Model: Kate Moss, no question! Personality: I think Meryl Streep can do no wrong and Jason Segal makes me laugh every time but I suppose you are thinking a more fashion inspired celebrity...I love the fashion risks Rihanna takes. She really experiments with her style and pulls it all off. She commits to whatever style she wears and owns it! Album: Anything Massive Attack. I love Jay Z. And old school hip-hop (Tribe, De La Soul). Designer/ Labels: Alexander McQueen and Balenciaga. Designers: Nicolas Ghesquiere and Alexander McQueen. Colour: It changes all the time. I love black (yes I know it's not a colour), and right now I'm quite into different shades of purple. Astrological Sign: Gemini.
As one of Canada's most prolific fashion talents, this new mom has been on the scene since 2001, styling editorials for Fashion magazine, Interview, Dress to Kill, People and Vanity Fair and working with major brands such as Coca Cola, Nike and Air Canada. On top of this, Amy shares her keen eye and styling prowess with an impressive client list that includes Selena Gomez, Lily Cole, Jessica Pare and Dragonette and media outlets like ET Canada, Breakfast Television and The Morning Show. Today she shares a glimpse into what inspires her personal style both on & off the job.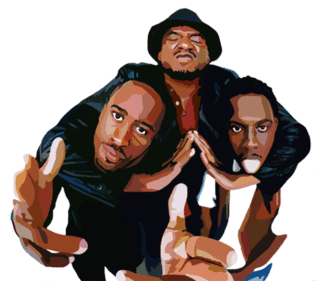 Do you prefer to dress for an occasion or for everyday?
I love the process of 'getting ready' and usually if it's for a specific event, I allow myself more time and put more thought into what I want to wear so I suppose I enjoy getting ready for an 'occasion' more. I love having my hair and make-up done for events, it is the ultimate treat! I find with dressing for day to day, it is imperative to be organized and have go-to basics that work for me. In general, I don't have a lot of extra time to spend getting ready so I have a bunch of looks that I wear on rotation.
Would you rather be overdressed or underdressed?
Overdressed, definitely.
Do you have a signature style or do you prefer keep 'em guessing?
I'm not sure if I have a 'signature' style per se. People say I tend to dress in very feminine pieces, I do love pretty things but I also always throw in a bit of rock'n roll. I'm a gemini, what can I say?!
Your all-time favourite outfits:
Oh that's a hard one. I have lots of fond memories in different outfits. Top of mind are:
1. Spike-y gold beaded Philip Lim blouse I wore at TIFF a couple of years ago.
2. A deep green Robert Rodriguez sheath I wore to a very important meeting with a magazine editor a few years ago.
3. Strangely enough, a pair of jean shorts and a lace Reformation blouse I wore in NY on a girls trip last summer.
Many of my best memories have good outfits in them, I think clothes that make you feel good and good times go hand in hand.
Your top 3 celeb style moments:
1. Kate Moss' blue vintage dress and Roger Vivier boots at her wedding dress rehearsal dinner.
2. Mila Kunis lavender lace dress by Elie Saab. Oscars 2011 .
3. Michelle Williams yellow Vera Wang gown in 2006.
Heels or flats?
The reality is that I LOVE heels, I wish I could wear them seven days a week! However, as a stylist, I spend my days running around a mall, standing on set for hours and rushing places in between, therefore I have to wear flats. I do have an incredible selection of designer heels that only get worn to 'taxi-able' meetings and events (home-into taxi-into meeting-into taxi-home).
Will you suffer for fashion or should it be comfortable? Is there an occasion that you will break this rule?
Comfort is key but that doesn't always translate to casual. To me, comfort means feeling good in whatever you are wearing. Sometimes I feel more confident and 'comfortable' in sky-high heels and a fitted dress and other times I'm more comfortable in leggings and a tunic. Aim to feel good in whatever you wear, however that takes shape for you!
Always stylish or does even fashion need to take a break? Any exceptions?
I would say that's the same as my previous answer, feel good first, fashion second. I do love fashion and trends and find it fun to play with clothes but there are much more important things in life obviously.
On an average day, how long does it take you to get out of the door? How about on a Special ocassion?
Oh on a normal day... 30 minutes all in. Getting ready for an event can take two hours if I am getting my hair and make-up done. I must say I'm pretty quick in general.
Team Anna (Wintour) or Team Carine (Roitfeld)
Apples and oranges. I would say my personal aesthetic is much more Paris Vogue than American Vogue but I love a good story in both versions.