Editor in Chief, The Style Spy.
Personality: Kate Moss. Singer: Robyn. Album: Sam's Town, The Killers. Band: Chromeo. Designer: Alexander Wang. Colour: Black – even though technically, it's not a colour right?

Starting her site over six years ago in Vancouver, now based in Montreal, Erica manages a juggling act between a career as a freelance social media strategist and running The Style Spy. Erica is among Canada's most respected online personalities and was the only Canadian blogger chosen to fly to L.A. to interview David Beckham, and N.Y. to interview Vera Wang & Leighton Meester. A love for travel, music festivals, gossip blogs and of course, fashion & shopping, today Erica shares the deets behind her personal style.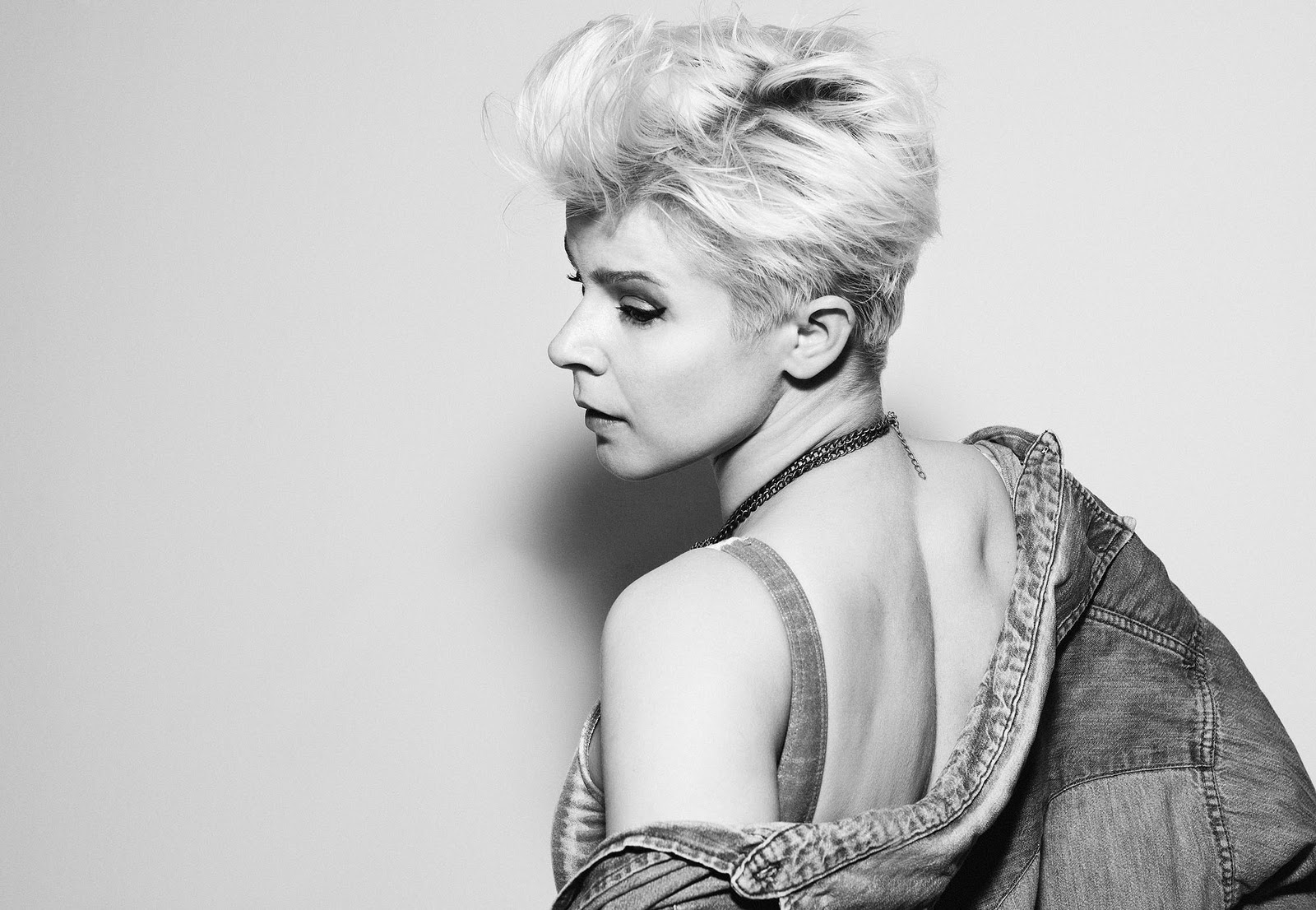 Do you prefer to dress for an occasion or for everyday?
I prefer to dress for everyday. Why not put in the effort every morning, what you wear can really add to your confidence, giving you that extra kick to conquer the day.
Would you rather be overdressed or underdressed?
Overdressed, you never know who you might run into!
Do you have a signature style or do you prefer to keep 'em guessing?
I'd say casual chic with a bit of a rocker edge. Imagine super skinny jeans (all the time), leather motorcycle jackets, rocker tees, asymmetrical tops, oversized sweaters, stud detailing, wedge sneakers and suede ankle booties (in every colour possible).

Your all time favourite outfits:
I wore an Aritzia Wilfred cream 3/4 sleeved silk blouse, Topshop black leather leggings, classic Zara black pointy suede pumps, a red studded Rebecca Minkoff purse with gold chains & two-toned DKNY menswear watch to interview Vera Wang and Leighton Meester. I knew I'd picked the right outfit when Vera Wang told me she loved my blouse & watch and Leighton told me she loved my leggings during two separate interviews.
Your top three celeb style moments:
1. Rihanna in the black crocodile skin Tom Ford backless gown at the 2012 Met ball.
2. Kate Moss, Naomi Campbell & other British models in British designs at the 2012 London Olympics Closing ceremony.
3. The Olsens on the cover of Elle UK, April 2012.
What would you buy with an unexpected windfall?
In Montreal, I'd stop by Billie Boutique on Laurier and pick-up some leather jackets from Line and La Fee Verte, along with silk Equipment blouses in every colour and print. In Vancouver, I'd swing by Lynn Steven in Gastown to stock-up on Granted chunky hand-knit graphic sweaters and The Cross Decor and Design in Yaletown for all things pretty for my home. And then I'd go online to NastyGal and stock-up on rocker chic party dresses and tees.
Heels or flats?
Heels, I'm petite 5'2", so it's important I add some height.

Will you suffer for fashion or should it be comfortable? Is there an occasion that you will break this rule?
I used to suffer for fashion, but I'm much more about comfort these days. Yes, I will make the exception and break the rule. I love wearing dressed up shorts, so I can be caught wearing them out for an evening even it's a tad chilly outside. you can always jump into a cab right?
Always stylish or does even fashion need to take a break? Any exceptions?
I'd be lying if I said I didn't take breaks. Lazy Sundays include a comfy couch, reality TV, t-shirts and sweats and no makeup.
Team Anna (Wintour) or Team Carine (Roitfeld)?
Team Carine. I love Carie's sleek style. I can see myself stealing her wardrobe since I also wear lots of black.