Owner/Director, Magnet Creative Management.
Personality: Stanley Baxter, a Scottish comedian – pure brilliance. Model: Milla Jovovich. Album: Currently P!nk's latest Truth About Love, but my all-time favourite is Franz Ferdinand's You Could Have it So Much Better. Designer: Always & forever, Alexander McQueen. Colour: Red. Astrological Sign: Libra.
The fashion host for TDot TV and a fierce champion of emerging creative talent – models, designers, photographers, et al. are all on the roster of her fashion publicity & branding agency– Gail is one of the city's most prolific influencers. She shares her Personal Style influences with The Style House.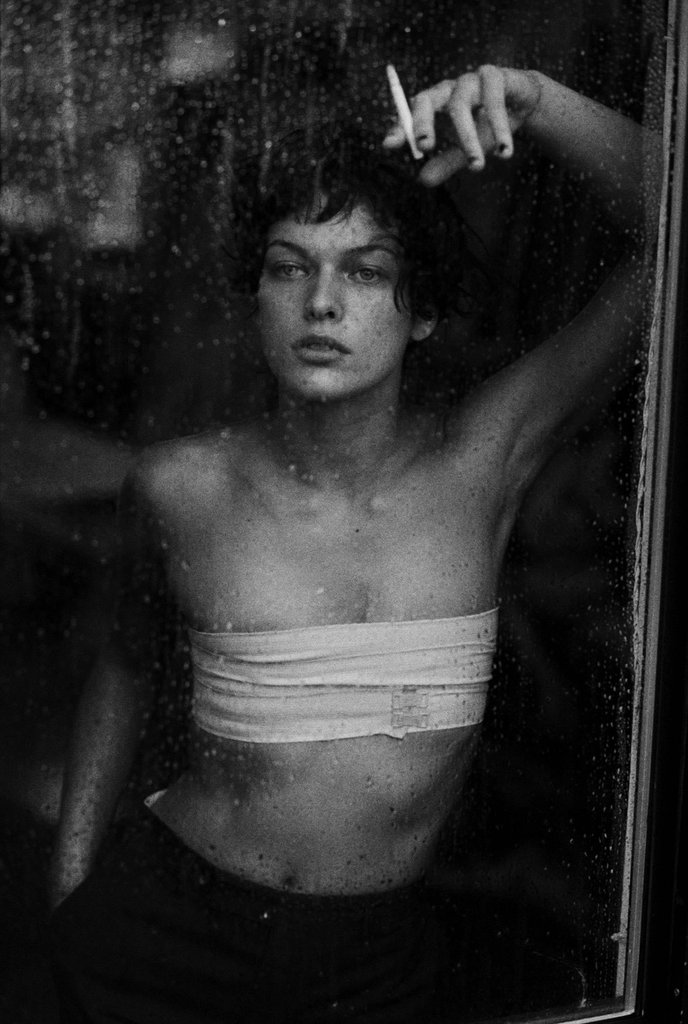 Do you prefer to dress for an occasion or for everyday?
I like to dress up for special events – what's even better is a good theme. I love a good theme party. Dressing up for a special occasion allows you to wear something you might not normally wear everyday.
Would you rather be overdressed or underdressed?
I always say, when in doubt, overdress.
Do you have a signature style or do you prefer to keep 'em guessing?
I do have a predilection for retro pin-up styles: polka dots, leopard print and red lipstick. I think a lot of people would think red lipstick when they think of me, Though I do love a little bit of 80s inspired rock 'n roll too.
You all-time favourite outfits:
1. The Scottish Fashion Awards in 2011. I was nominated as 'Communicator of the Year' and I bought a dress from Lucian Matis and wore jewellery from Montreal based MICALLA. I've done red carpets before, but this one was surreal with paparazzi yelling at me to get my photo taken. It was incredible.
2. Fashion Cares 25 [2012]. I wore a Midence Millinery hat and a Laundry by Shelli Segal dress and carried my favourite clutch by Kara Ross. I love wearing hats when I can, especially eye-catching ones like Jorge Midence makes.
3. Evan Biddell asked me to walk in [his] show at Toronto's Arts & Fashion Week. I felt like a superhero. He named me "Sunny with a Chance of Gail". One of my favourite moments ever.
Your top three celeb style moments:
1. Björk at the 2001 Oscars. No one will ever be able to recreate a red carpet moment like that. It was perfection.
2. Madonna in Jean Paul Gaultier's now iconic cone bra for her Blonde Ambition tour in 1990.
3. Dita Von Teese – always, now and forever. She always looks stunning.

What would you buy with an unexpected windfall?
I would go directly to every single designer I know and love for custom-made dresses; Lucian Matis [one of Gail's clients] is top of that list for sure.
Heels or flats?
Heels are great to truly make and outfit, but flats for more casual days.
Will you suffer for fashion or should it be comfortable> Is there an occasion that you will break this rule?
I have suffered for fashion – wearing corsets, heels that pinch my baby toes, but if you can survive a few hours in it, why not? Though I now have a rule with my shoes – if they hurt within five minutes of wearing, donate them. Sore feet can ruin a night.
Always stylish or does even fashion need to take a break? Any exceptions?
I think if you have developed your own style, it'll come naturally no matter what you are wearing.
Team Anna (Wintour) or Team Carine (Roitfeld)?
I really have a thing for Anna. She's developed this "cold, untouchable" aura, but I would love to crack that and make her giggle. I think she'd be fascinating to follow around one day.