Thanks for all of the super stylish entries! You made it difficult to choose a winner, but ultimately, Lindsay Bell took the honour with her chic ensemble that is at once modern & timeless. Pastel/distressed denim/single sole classic pumps all nod to current fashion but her choice of classic cuts ensures that this is a look that will have the same appeal years from now. Well done!
In fact, I loved Lindsay's look so much that her easy elegance inspired the theme for this post – timely pieces that are also timeless. Out & about with my HTC One, I snapped items that are on trend – embellishment, quirky sunglasses, tea (I say tea shops the new gourmet burger joint – everywhere) – but also have lasting appeal.
Flowers everywhere! Market stands, table settings & gardens, with my HTC One, I can't resist snapping pictures of beautiful blooms. I think that I'll hoard them and print them up come winter to remind myself of the beauty of spring.
Don't you love these little clutches! I recently visited Shining Image, a boutique on Eglinton Ave West, and met with Minling Pan owner & colour consultant who has recently added designer to her title with these precious bags. The one on the left has the vintage allure of a beautiful perfume bottle in a modern shape.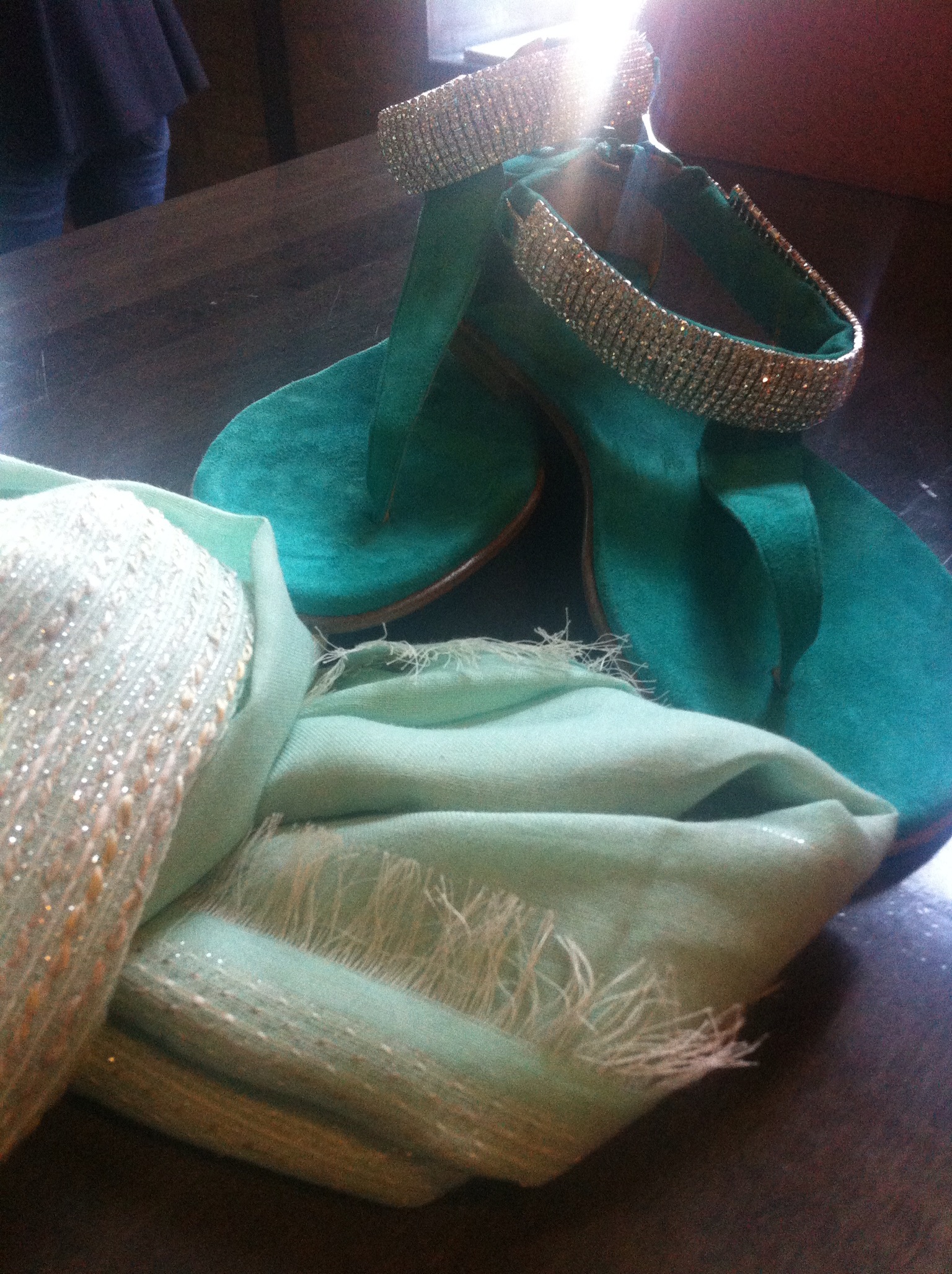 These luxe sandals are from a preview that I attended to introduce a new concept mall, called That's Italy!, that showcases curated product exclusively from, yep, Italy.
These are actually legitimate vintage shades brought out from the archives to a press preview at the Windsor Arms held for Oliver Goldsmith.
You'll have to stay tuned to get your hands on these scarves – they hit Indigo in August.
Sloan Tea is one of my absolute favourite brands and the boutique in Commerce Court looks like a fairy tale shop. The tea is the best you'll taste and the beautiful tin is a lovely bonus, makes a perfect gift.