Editor-in-Chief, Canadian House & Home.
At the helm of the country's leading décor publication, Suzanne is style personified. The former HGTV host (The Style Department), has an illustrious professional background with a turn as the Home Design Director for St. Joseph Media (Wish, Canadian Family and Gardening Life), Creative Director for House & Home's product line at Hudson's Bay and in-demand stylist. And while she says that her style goes off-duty, we've seen her cottage – and suspect that her idea of schlepping is still beyond chic. Today, the style maven shares her thoughts on her all-encompassing personal style.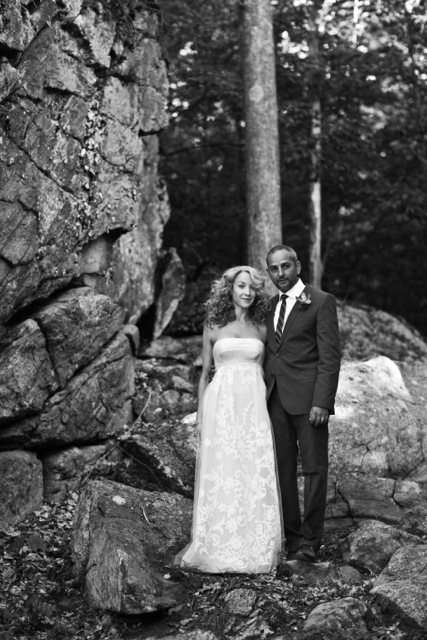 Do you prefer to dress for an occasion or for everyday?
Definitely everyday. Everyday dressing is always more comfortable than dressing for an occasion. There's also more room for variety in everyday dressing.
Would you rather be overdressed or underdressed?
That depends a lot on the specifics of the occasion and what you are wearing but, if I had to pick, I would say overdressed – probably better to overwhelm than underwhelm.
Do you have a signature style or do you prefer to keep 'em guessing?
I've been told that I have a signature style. I guess it's fairly classic , sometimes with a bit of a twist. I tend to lean toward crisp, clean looks. That said, my wardrobe is frequently influenced by travel to more exotic locations. So about twice a year, for a month or so, you might find me adding in a few exotic layers. Every year when I come back from San Miguel de Allende in Mexico I adopt a passion for traditional Mexican attire. Things like the Huipil tops and all the gorgeous colours. I do the same with décor by the way. I do like to change it up now and then to keep it interesting... For me.
Your all-time favourite outfits:
1. I was going to the LG event with my good friend Mark Challen and wore this full-length black, silk halter dress by Denis Gagnon. It was such a loose and easy dress to wear but the cut and the halter neckline were so flattering.
2. My wedding dress by Carolina Herrera from White in Toronto was a high note. We were getting married at our cottage and I wanted something that would complement and work with the rugged, natural setting. It had to be pretty, not sexy, quiet not flashy and not pure white. And I had to wear flats with it in order to walk down a rocky hill to get to my husband-to-be without breaking my neck.
Your top three three celeb style moments:
1. Katie Holmes when she cut her hair short, right after she married Tom Cruise, and she was being professionally styled everyday. I loved watching her transform from girl next door to super chic. She wore Hermès a lot and I am a big fan of th errand.
2. Olivia Palermo every day. I hated her on The City but she has amazing style.
3. Chalize Theron in Christian Dior at the Oscars, 2013. Gwyneth Paltrow at the Oscars in Tom Ford, 2012. Georgina Chapman at the Oscars, 2013 – pregnant in Marchesa.
Can you tell that I love the freshness of white?!
Heels or flats?
Flats as much as possible. I like to be able to run if I need to. I even wore flats at my wedding. I think they can look super chic.
Will you suffer for fashion or should it be comfortable? Is there an occasion that you will break this rule?
I definitely don't like to suffer for fashion. Even basic stockings can be difficult for me. I quite literally want to rip them off at the end of the day. But, yes, I will trot it out when I need to. A great formal event or momentous celebrations are great occasions for pushing the limits.
Always stylish or does even fashion need to take a break? Any exceptions?
Oh I take lots of breaks. If you drop in on me at my cottage one weekend you will see what I mean.
On an average day, how long does it take you to get out of the door?
I would say about a half an hour every day to get dressed but an hour when you factor in packing all the stuff I need for the day, loading it into the car, grabbing a cup of coffee and something to eat not to mention firing off a batch of emails.
On a special occasion, I need at least a dedicated hour and a half to enjoy the process. I hate feeling rushed more than anything – probably because I always am.
Do you compartmentalize decor fashion as separate entities?
Yes, kind of. After all you don't buy your coat at the same place as your sofa. But I think, if you love style, you love it across the board; in fashion, food, architecture and design. You name it. And they definitely influence each other – always have, always will. But there seems to be a first and a second priority doesn't there? For me, design and decorating have always taken the top spot. From an early age I felt strongly that our physical surroundings directly influence our overall happiness. everyone has their things and this is what drives me.
Team Anna (Wintour) or Team Carine (Roitfeld)?
Team Anna for sure. I admire her dedication and tenacity as well as her continued relevance in an environment that is changing at break-neck speed. Plus, after seeing The September Issue, how could you not be a fan?