Merchandise Director, Mimran Group Inc./ MOON APPAREL.
Personality: Olivia Palermo. Astrological Sign: Aries.
Calling Alfred Sung a mentor, and as the eldest daughter of Saul Mimran, Tamara comes by her clean & modern design approach quite naturally. Sharing the reins of design & development with her brother Jordin (listen to his playlist), the two have positioned the company to become one of the country's leading womenswear brands.
I really like the easy to wear aesthetic that defines MOON and so, back in October, I asked Tamara to share what makes her personal style tick. Here are her fave style inspirations.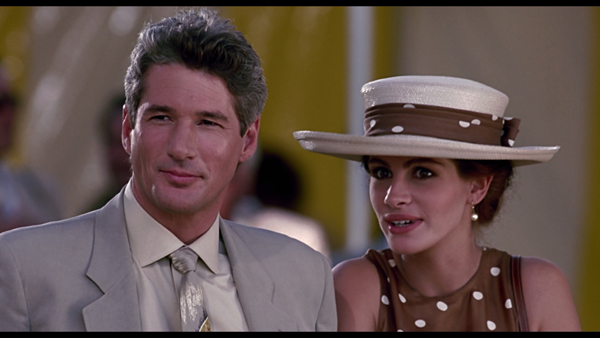 Do you prefer to dress for an occasion or for everyday?
I prefer to dress for an occasion. It's always fun to play dress-up.
Would you rather be overdressed or underdressed?
Overdressed for sure! You can always say that you never know where the night will bring you or who you'll bump into later.
Do you have a signature style or do you prefer to keep 'em guessing?
My signature style is preppy that can get glammed up at times. Skinny pants or jeans and either a poplin shirt or silky blouse.
Your all time favourite outfit:
My monochromatic pink outfit – MOON palazzo pants and a voile sleeveless shirt. It's so flowy and fun!
Your top three celeb style moments:
1. Anna Hathaway's transformation into a style maven in The Devil Wears Prada.
2. Julia Robert's scene in Pretty Woman at the Polo match – pretty chic.
3. Carrie Bradshaw (Sarah Jessica Parker) in the last season of Sex & the City waiting for Alexander Petrovsky in their Paris hotel room with a massive tulle gown on – made me fall in love with tulle.
What would you buy with an unexpected windfall?
That's a hard question, I could give you so many answers. If money were no object, I would love The Row Nesjen leather coat from Net a Porter. I also have my eye on a pair of Chloé boots from Holt's and an unbelievably tailored blazer by Phillip Lim. [Tamara chatted with The Style House back in October, hence the fall picks].
Heels or flats?
Evening always heels; at the office it's about 60/40 flats to heels.
Will you suffer for fashion or should it be comfortable? Is there an occasion that you will break this rule?
I would definitely suffer for fashion and have on many occasions, but there is nothing like it when fashion is comfortable!
Always stylish or does even fashion need to take a break? Any exceptions?
Fashion does need to take a break sometimes, though when I am sick I still love my crisp white Princesse tam.tam pyjamas. In some respects fashion is always there.
Team Anna (Wintour) or Team Carine (Roitfeld)?
Carine Roitfeld, I love her Parisian style.